There are several plants, plant families and products that are referred to as pepper or peppers. There is Piper family which includes black pepper and Pimento family which includes allspice and varieties that are referred to as pimento along with several other plants. But today's 101 is going to focus on the Capsicum family which includes bell peppers, banana peppers, jalapeño and more. The Capsicum genus is a flowering nightshade that belongs to Solanaceae family. The cultivated species of this family are the potato, tomato, eggplant, chili pepper and bell pepper. The Capsicum species is used for spices and food vegetables but it can also be used in medicines. Capsicum plants have several different names which refer to a certain place or type of pepper. The spicier varieties are known as chili peppers or "chillies" and the more mild forms are called bell peppers or red, yellow and green peppers. There are several varieties of Capsicum and they can vary greatly in color, shape, size and flavor profile. For a list of Capsicum varieties check out this
page
. Also for a list of hot peppers go
here
and
here
.
The name pepper came about due to the fruits similar flavor to the condiment black pepper. The peppers of the Capsicum genus are native to the Americas. Evidence found in the pottery from Puebla and Oaxaca have been identified and dated to around 3000 BC. The Spanish Conquistadores brought peppers back and introduced them to Europe. They were then

introduced to the

Spanish Philippines where they spread to Asia. The Portuguese brought them to Africa and Asia Minor.
The strong burning sensation in peppers comes from a chemical called capsaian. Capsaian can be unpleasant to humans but it can also be to insects and mammals. This chemical helps the plant protect the fruit from insects but the bright colors attract birds which help to spread the seeds. Caspian is also a key ingredient in pepper spray.
Did you know an unripe bell pepper is green but can be either red, yellow or orange when ripe? And the "hot" in the spicy pepper does not come from the seeds but from the interior ribs and the blisters of the skin? And a smoked jalapeño is called a chipotle?

For more fun facts about mild and spicy peppers go

here

and

here

.
The ideal temperature to store fresh bell peppers is 45F. Peppers are best refrigerated unwashed but do brush off any excess dirt. They should be stored in the vegetable drawer either loose or in a bag. Peppers should be kept dry as they will begin to rot if moisture is introduced. Red and yellow bell peppers will keep up to 5 days and green bell peppers for about a week. For more information on storing and preserving fresh peppers, mild and spicy, check out this page from

UC Davis

. And for specifics on storing preserving hot peppers check out this article from

sfgate.com

.
Bell Peppers are extremely high in Vitamin C. They also contain Vitamin B6, A, E, B3, B2 and B1. They also contribute Folate, Molybdenum, Fiber, Pantothenic Acid and Potassium. Bell Peppers are high in anti-oxidants with benefits that include the prevention of cardiovascular disease, type 2 diabetes and possibly cancer. They also promote eye health. For more about the health benefits of bell peppers go

here

.
Hot Peppers are high in Vitamin A, C, and K. The key ingredient in hot peppers, Capsaian, has been shown to suppress the growth of prostate cancer cells according to The Journal of Cancer Research. They are rich in antioxidants that combat cell destruction by free radicals. There are also studies that show that chillies reduce blood pressure, cholesterol and the formation of blood clots lending themselves to overall heart health. Capsaian is also widely used topically to relieve certain pain. It is also a natural decongestant. For more information about the health benefits of hot peppers look into these articles from
Green peppers which are unripe have a slightly bitter or grassy flavor. If you want a gentler, sweeter flavor go for red and yellow peppers. Bell peppers are great raw but are also conducive to preserving, grilling, baking and

sautéing. Roasting them gives them a smoky flavor. For a pictorial on how to cut a bell pepper go to this page from veganyumyum.com.
Hot peppers have varying degrees of heat. Refer to the "variety" links above for this information. Hot peppers can be eaten raw but are usually added as an ingredient to add spice and hotness. Many peppers are traditional to certain countries and to certain dishes as the

jalapeño

is certainly

synonymous

with Mexico. Hot peppers can be grilled, baked,

sautéed

and roasted. They are also great preserved and pickled. For more information on how to handle hot peppers (we recommend gloves) go to

startcooking.com.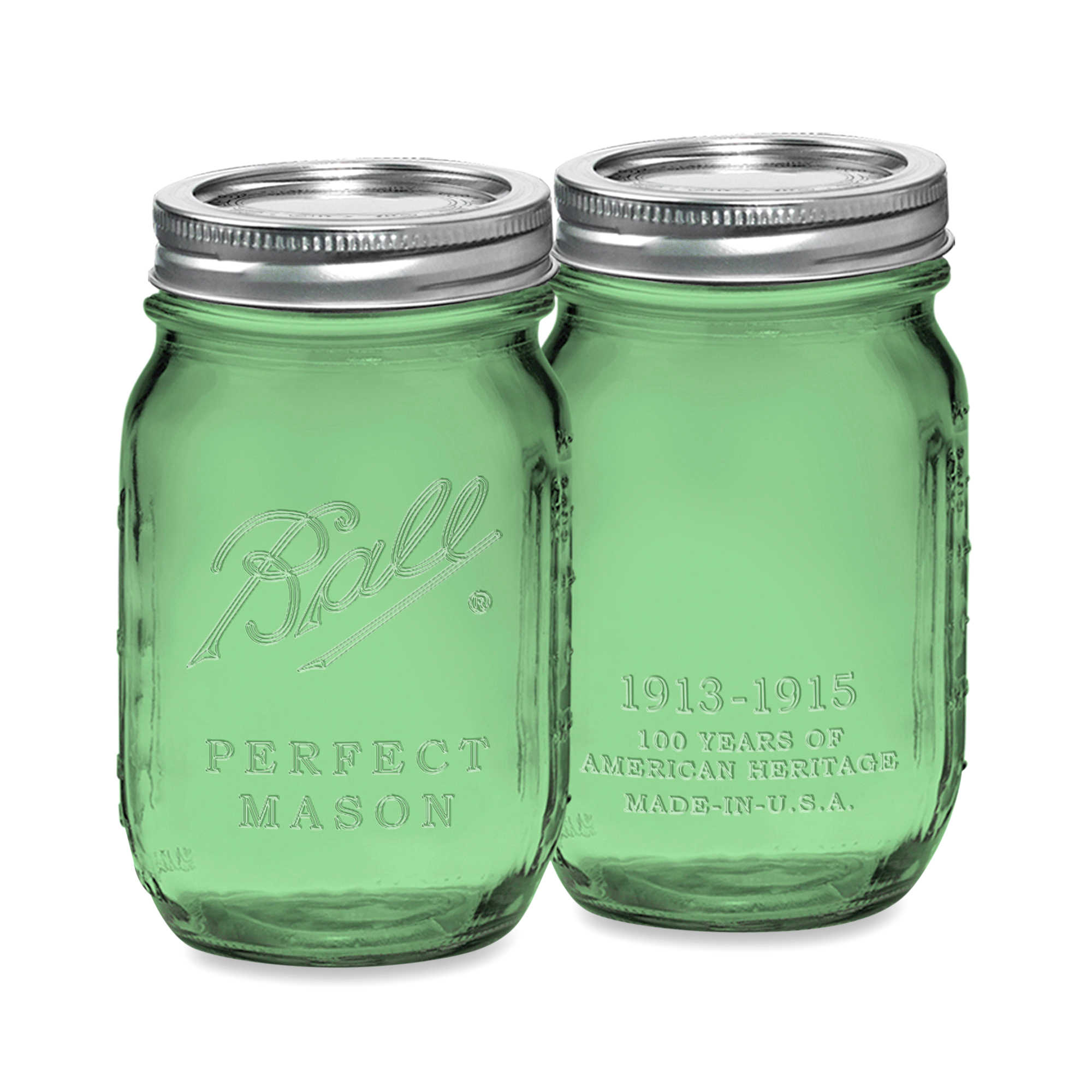 The Limited Edition Ball® Vintage Collection Pint Jars are perfect for canning and preserving peppers and other jams and sauces. (Bed, Bath & Beyond, $10.99 for a set of 6)